Use this page to discuss design and content changes to the main page. For general wiki discussion, please visit the Community Portal or Forums.
---
It says "Welcome to New Wiki Name"... --Bond. James Bond. 00:13, November 14, 2009 (UTC)
he poll made on Mon, 23 Nov 09 I have a major fear of the Apocalypseso ya please dont make a movie like that (i am freaking even thinking of it)--Kenzen11 - Legendary Dude! POTATO HOBOS EVERYWHERE! 03:15, November 24, 2009 (UTC)
I couldn't think of a better word for it, but its really gonna be a disaster movie. --Nalyd Renrut - Legendary Snipe! Master of epic pwnage 11:12, November 24, 2009 (UTC)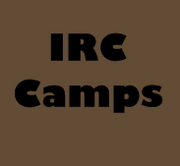 Here is a pic for the wiki
Ad blocker interference detected!
Wikia is a free-to-use site that makes money from advertising. We have a modified experience for viewers using ad blockers

Wikia is not accessible if you've made further modifications. Remove the custom ad blocker rule(s) and the page will load as expected.